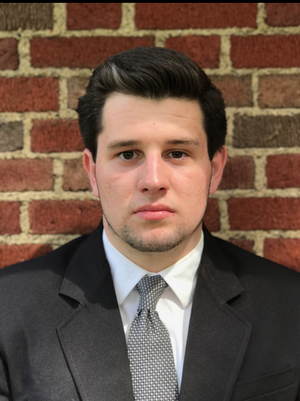 John Maher, Executive Director
John Maher is the head of one of our two corporate positions. He is responsible for a variety of tasks such as the oversight and consistent care of Millennial's accounts, in addition to client acquisition. John's position allows him to focus on streamlining operations and assuring our quality work. He is always on call and reachable by clientele to discuss any questions or concerns they may have. It is a pleasure to have John as a part of our team.
Jake Skoloda is one of the most highly acclaimed and sought after members of our team. He is a recognized expert in his field: Youth Marketing. Jake won the best speaker award at the 2017 Marketing to Gen-Z Conference. He was also a keynote speaker at the 2017 PR Week Swipe Conference and was featured on Culpwrit. Jake loves working hand and hand with big brands to shape how they approach Gen-Z.
Brendan Maher, Director of Technology and Business Development
Brendan Maher is the unsung hero of our operations. He is the creator of the Millennial website and is vital to our digital campaigns. Brendan is well on his way of becoming our very own in-house expert programmer. An eye for detail is a must in this department and Brendan exemplifies this quality. He loves creating the perfect eye-catching and innovative site for our clientele.
Stephen Johns adds a great deal to our already extremely qualified team. He is all about getting results. Steve looks into every one of our campaigns to make sure our team is hitting and excelling at every goal on the list. He tempers and filters down our teams ideas to make sure they are attainable and inline with our campaigns focus. Stephen constantly monitors analytics to ensure that they are up to par. He is really the root that enables everyone else to do their jobs efficiently.